Please click on the banner. There is a video on the web page.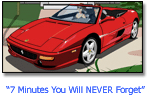 This is a link to my GDI Team Elite blog page if you would like to join our team build.
You can build a Blog/Website on the GDI Word Press platform as part of your Team Build. This is beneficial because your referrals will have a reason to stay and build the team as well it is proof that you are serious about building your team.
My story
I liked GDI,; however I was having no success. I did try a few team builds but the support was negligible. A few weeks ago I saw an ad for GDI Team Elite.
I decided to give their team build a try..Thankfully, my sponsor is a fantastic leader mentor.
I realize It takes time and commitment to build an online business. It's a little easier being part of a team build; however you need a reputable product and a committed team leader/mentor. We have it!
6 Paid Members in Your Downline
FREE Team Leadership Training
Active, Knowledgeable Sponsors
FREE Collective Advertising System
Our team works together to build downlines for each and every member !
The link, below, will take you to my GDI Blog/Website which is being built on the GDI Word Press platform. The cost is $10.00 a month. You will find the link to GDI Team Elite on my blog/website.
Thanks,
Steve Wiscombe
Please feel free to e mail me stevewish@hostsmartz.ws if you need more info.
This is my GDI e mail
stevewish@gmail.com