Starts with my webhost provider. I have been a Premium member of Wealthy Affiliate, (See Premium member benefits by clicking on the highlighted link) for over ten years. This is my toolbox for building my websites and blogs, for buying domains and learning how to build successful websites. Also a fantastic Affiliate Bootcamp. Extremely satisfied with product and service.
Thank you very much for taking the time to check out IBOtoolbox. Using this platform to build your business is a very smart decision. Besides being the fastest growing business network for Independent Business Owners, this platform is a collection of amazing tools that are designed to get your business the exposure it needs!
Once you join, we will automatically be associates, so I will look for you on the inside!
My E mail Signature Toolbox
This is my e mail signature which is included in my e mails.Click on any banner in Signature 
Testimonial from  my sponsor
Instruction Video

Email is an essential form of business communication today and is 40 times more effective at acquiring new customers than Facebook or Twitter. SignaSource makes it easy to reach your customers by providing custom, fully branded email signatures that increases ROI through your everyday emails.
http://hostsmartz.com/signasource
A few days ago I received a message, from an online acquaintance, suggesting that I take a serious look at SignaSource. I have been working online for over ten years and I had never heard of this company. They have been in business since 2010 and they are a brick and mortar business with offices at  9961 Valley View Rd Eden Prairie, MN 55344. Their phone number is on the website and you can call them to for help or for information.
He was extremely excited about the potential and the advertising power of SignaSource
First of all let me try and explain what they offer and the benefits of becoming a member or customer.
Their business is customizable e mail signatures. Now don't leave me here as this is powerful stuff.  You can view my signature on my promo page below.  Every e mail that I send will have my customized signature as a signature in my e mails. When anyone reads my e mail they can click on my signature and visit any website that I want them to visit. I can turn the signature on and off as I desire.
This type of e mail advertising can be useful to any business whether they work online or offline. It doesn't matter.  You can promote SignaSource to Real Estate Offices, Automotive dealerships, Doctors offices, really anyone who sends e mails can benefit from e mail signature advertising.
Use it for your own promotions. You can check my signature and you will find that I'm promoting my webhost provider.
It works.
Yes there is a Referral Program They pay five levels deep.
Some Benefits of Becoming a member of SignaSource
1.) You Will Build Your Brand and Your Brand Awareness
2.) You'll Present Yourself as a Very Serious Professional
3.) You Can Get Quality Traffic for All of Your Businesses
4.) You Can Explode the Profits in All of Your Businesses
5.) You Can Earn Life Long Residual Income From Home
6.) You Earn Income When Your 5-Tier Team Send Email
7.) You Can Build Real Wealth By Simply Sending Emails
8.) You Can Utilize This Website To Explain Our Program
9.) You Can Earn Multiple Streams Of Income With Email
10.) It's Only $9 per Month and they Pay 70% Commission
You can pay annually and they accept paypal.
It took me about 30 minutes to design my signature with the interactive custom template builder,
To YOUR Success
Steve Wiscombe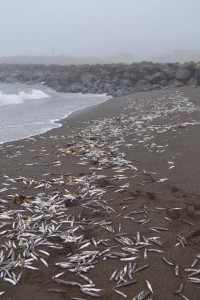 Disclaimer:This website contains endorsements for products and services, which means when you click on a link that we recommend, we may receive a commission.  Not every link is an affiliate link, but some are. We may occasionally place banner ads on the site that will also result in commission.
Note: I try and ensure that all websites that I promote are legitimate, secure, and are committed to offering their product at a fair price. You have a responsibility to do your own due diligence.